Mouth-watering ideas for BBQ food
Delicious burgers, chicken and skewers
Incredible hacks for sauces, butter and extras
Caribbean, Mexican and Italian twists
The great British BBQ. It's a stalwart of the summer season – a cultural pastime as cherished as afternoon tea.
Nothing brings family and friends together for fun in the sun (or rain) quite like a classic barbecue. And whether you're catching a few rays or powering through thunderstorms, there are always hungry mouths to feed.
But why settle for bog-standard burgers, humdrum hotdogs and sub-par snacks, when food for BBQs can be so much more? From a family gathering to football with friends, fire up the coals and get inspired.
Here's our top tasty tips, beautiful butter tricks and array of barbecue ideas to make your next get-together the best yet. Get the barbie out – it's time for a feast.
Turn everyday chicken into a BBQ barnstormer
Style-up your chicken thighs into a true taste sensation with a simple sauce that will turn this oft-forgotten bird into a favoured frontrunner.
Put the chicken in an East Asian style marinade of hoisin sauce, ginger and a dash of garlic before cooking with a rich knob of butter, for a fresh take on a British classic.
Get a little saucy
Condiments can make or break a good burger. Ketchup and BBQ sauce are tried and trusted toppings, but push the boat out and you might find you have a new favourite.
Chimichurri, a delicious blend of garlic, oils and herbs goes great with steaks and patties. Or you could top your burger with something even more audacious: think teriyaki, Caribbean jerk or the Mexican-inspired Chipotle. Cheeky, we know.
If you want to be even more ingenious, create your own quick but delicious sauces with these handy hacks:
Chili ketchup – Add a few chili flakes to your Tommy K, or stir in a dash of hot sauce, to conjure up a spicier topping in no time at all.
Garlic mayo – Liven up the everyday mayonnaise with a quick injection of garlic, to really bring it to life.
Herb/Pepper Butter – Take a dollop of butter, mix with some of your favourite herbs or a smattering of pepper corns, and voila! Now you can feel all sophisticated as you lather it onto your buttered bap; while a juicy steak sandwich will also be crying out for this one.
From fiery to fruity, heavenly to herbaceous – having the right sauces in your barbecue toolbox will see you through even the most dismal of downpours.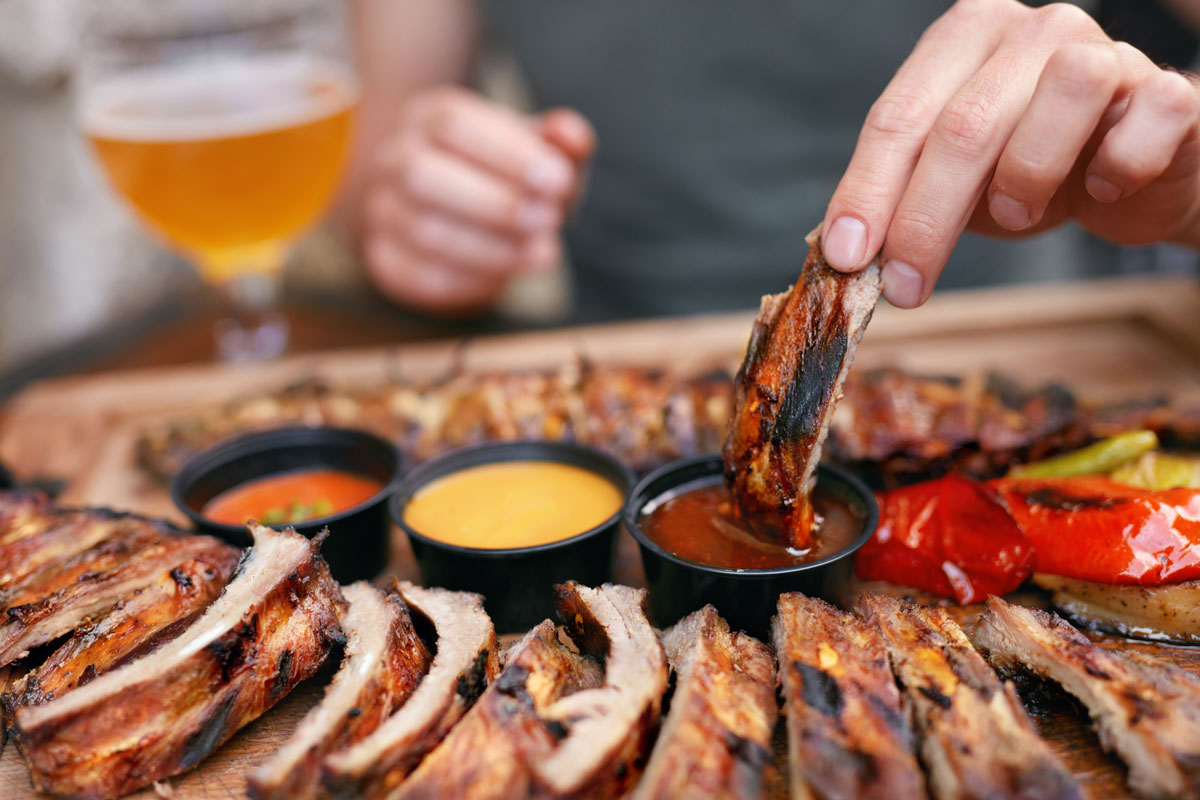 Mexican fiesta!
Spice up your hot dog by turning this BBQ classic into a Mexican flavour sensation.
Add some spicy chipotle sauce or salsa as well as butter to your bread bun, then chuck on some jalapeños and grated cheese for a dog with a difference.
Quick tip: Pulled pork, chicken tikka and lamb burgers can prove tasty alternatives if you're bored of humdrum burgers and chicken breast, or if you fancy something a little different.
All about that bass
Everyone loves a good burger, but you could try something a bit different by serving up some fish alongside your beef-based champion.
Salmon, haddock or even a good piece of sea bass make for a great, smoky extra, especially when paired with buttered bread and a sauce that does the juices justice. Give it a go – it's a taste sensation.
Go bold with bread
Great BBQs can fall apart if you've not got the right bread. Burgers can be cooked to perfection, but if you've not got the buns to do them justice, then it's a no-go.
Try a tiger or a sourdough roll for tastier and more indulgent options than the standard white or brown, and don't be shy with the butter. They can take it!
The more bread the better. Make sure there's plenty to mop up all that sauce after you've tucked in.
When life gives you limes…
Add a little zing to your corn on the cob with a squeeze of fresh lime and a sprinkle of chilli flakes, along with a dollop of melting butter.
These fresh flavours pack enough punch to turn this side dish into the highlight of the meal. A-maize-ing.
Butter-up your burgers
Make the ultimate burgers by pressing a little butter into the centre of your patty just before you finish grilling.
Make an incision in the top of your burgers big enough for the secret ingredient to work its magic, get them on the barbie, then finish off by melting a little salted butter in the centre to transform bog-standard burgers into delicious delicacies.
Quick tip: Made your own burger mix? Chuck in a handful of jalapeños to add a spicy kick to your beef.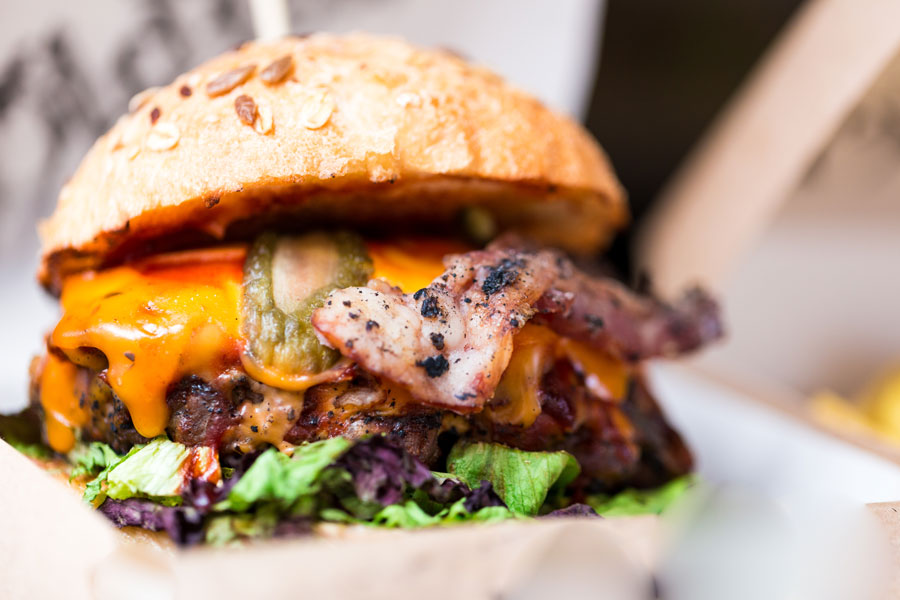 Beef brilliance
Sirloin steaks are full of flavour and can melt in the mouth. Ribs are a classic that never go out of style. And beef brisket is a tender, melt in the mouth cut that is all the rage right now. Drizzle some butter on top of those babies, and watch your fellow diners drool.
Whatever floats your boat, beef that goes beyond the mere burger is always a winner. For a fresh twist, try coating your chosen cut in a cumin and paprika spice blend before you throw it on the BBQ.
This is a quick and tasty rub that'll have everyone coming back for seconds.
Alternatively, raid the kitchen cupboard and get creative with different herbs and spices to find your own special blend, or jazz up some butter for an extra kick on top. It'll make that meat even more irresistible.
Quick tip: Garlic powder, chilli and paprika are your friends. Or try something a little fancier with a touch of garam masala and harissa mixes.
Comfort food with a difference
Cauliflower cheese is a timeless treat that has been a part of family gatherings for generations.
Take it to a whole new level by tossing the veg in a blend of paprika and curry powder, before melting with butter and cheese on the BBQ for something with real spice and bite.
Sumptuous skewers
Want to make your BBQ unforgettable? Ditch the conventional and resize your burger patties into bitesize pieces. Stick them on a skewer, with hunks of moreish halloumi and fresh tomato and mushroom.
Voila – a snack-sized treat for all the family.
The 'Italian dog'
Infuse your hot dog with Italian flavours by drenching the buttered bun in pesto, melted mozzarella and a rich dash of Neopolitan sauce.
Now say hello to a pizza-style dog that tastes like it could have come straight from the vineyards of Tuscany. Cheesy brilliance all round.
Top tip: Greens don't have to be drab and boring. Choose little gem or romaine for a sweeter, crunchier lettuce, and slice some bull or sundried tomatoes onto your beef rather than the common or garden salad variety.
Revamp your veggie burger
Even the veggiest veggie knows that the humble veggie burger can sometimes feel a bit bland.
Upgrade this meat-free alternative by going a different route altogether. Simply use a large juicy portobello mushroom and some lovingly grilled halloumi, and sandwich that goodness between a buttered brioche bun or tiger bread for an extra level of indulgence. Simply delicious.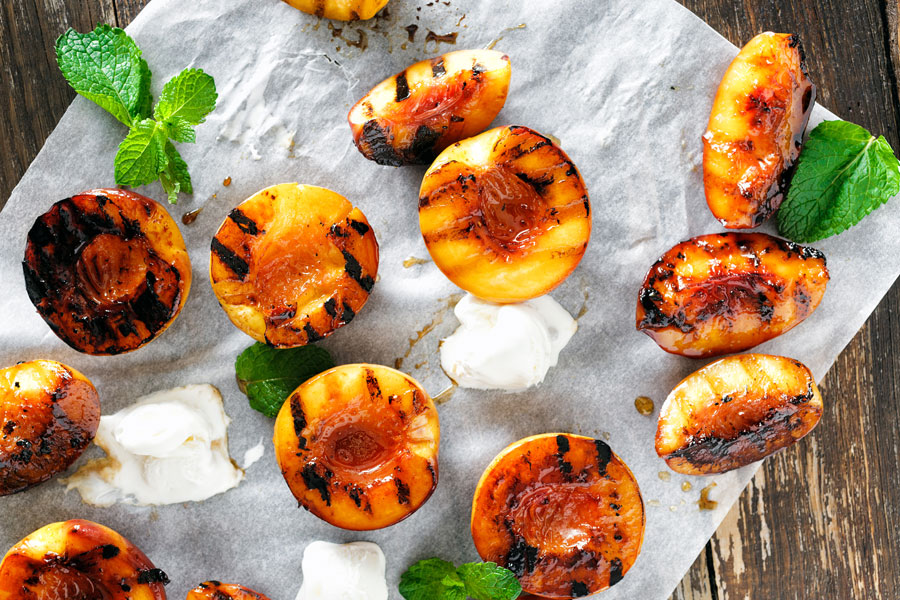 Decadent desserts
Desserts are often overlooked at a BBQ, but you can stand out from the crowd by putting on a spectacular spread to top things off in style.
Team two barbecued peach halves with Squirty Cream in a glass, and drizzle on a dash of Prosecco for an adult-friendly treat. Keep the kids amused by roasting a whole pineapple on the barbie, and finish with cream for a delightful dessert.
Don't ditch the leftovers
There's almost always something left after the feast – no matter how ravenous we might be – so why not shred or slice the leftovers, and use them as a mouth-watering sandwich filler, complete with some easy to spread butter, for your weekday lunch?
It'll make you the envy of the office. Just be sure to store them properly after cooking.
Enjoy what you've created
Congratulations griller! You've served up the ultimate British BBQ feast.
Champion of the garden party, conqueror of the weekend rainstorm, now it's time to sit back and sink your teeth into one mighty burger stack. Enjoy.
More ultimate food
We all love creating and sharing those perfect food moments, and there are plenty of comfort food classics that can be perfected into their ultimate form.
We've got every meal of the day covered, from breakfast ideas to lunch ideas to supper inspiration. Make delicious snacks and the best sandwiches with our mouth-watering guides.