Put on enticing and exciting party platters
Save time and add tasty twists to finger food favourites
Serve up sweet treats and nibbles with added zing
Get incredible hacks and butter inspiration
Treats for all ages – with adult and kids' party food ideas alike

Party food is an exciting part of any special occasion. Most of us wouldn't think of celebrating a birthday without a cake, or an anniversary without finger food – and if you're hosting a gathering with friends, it certainly doesn't hurt to serve up some canapes.
From baby showers and Christenings to family get-togethers and housewarmings, a great celebration needs great party food.
But rather than slaving away in the kitchen for hours, only for everything to be wolfed down in seconds by hungry kids (or adults), save time and effort with our amazing, mouth-watering ideas for easy party food. Read on for handy time-saving hacks, and buttery taste sensations.
Mini fast food canapes
Canapes aren't just tiny versions of regular food – there's an art to getting them right. To officially qualify, they need a small base (bread, cracker, pancake or pastry shell) and you should be able to be eat them in one bite.
Mini versions of favourite fast food make for the perfect twist, and are especially ideal for kids' party food ideas.
Smaller in size means they're not too filling (and you can sample a lot more), while that same comforting taste shines through. Think juicy burgers, hot dogs, pizza, tacos and burritos – only in shrunken form.
Chop up a cooked regular sized burger into chunks, dice a boiled hotdog into bits, then encase in similarly miniature pieces of bun – the insides smothered with a layer of creamy, ready-to-melt Anchor spreadable.
Buy a regular pizza and cut it out into small 'discs' using a circular biscuit cutter. Or jazz it up using funky shaped cutters to create mini dinosaur pizzas for kids.
Top tip: For an especially fun bit of mini fast food, break cooked battered cod into small chunks and stuff into a small 'cone' of card, along with a crisp chip or two. Then sprinkle on some salt and a dash of tomato ketchup (or curry sauce) for the ultimate tiny takeaway – mini fish and chips! Serve with some mini bread and butter for added authenticity.
Luxurious smoked salmon on toast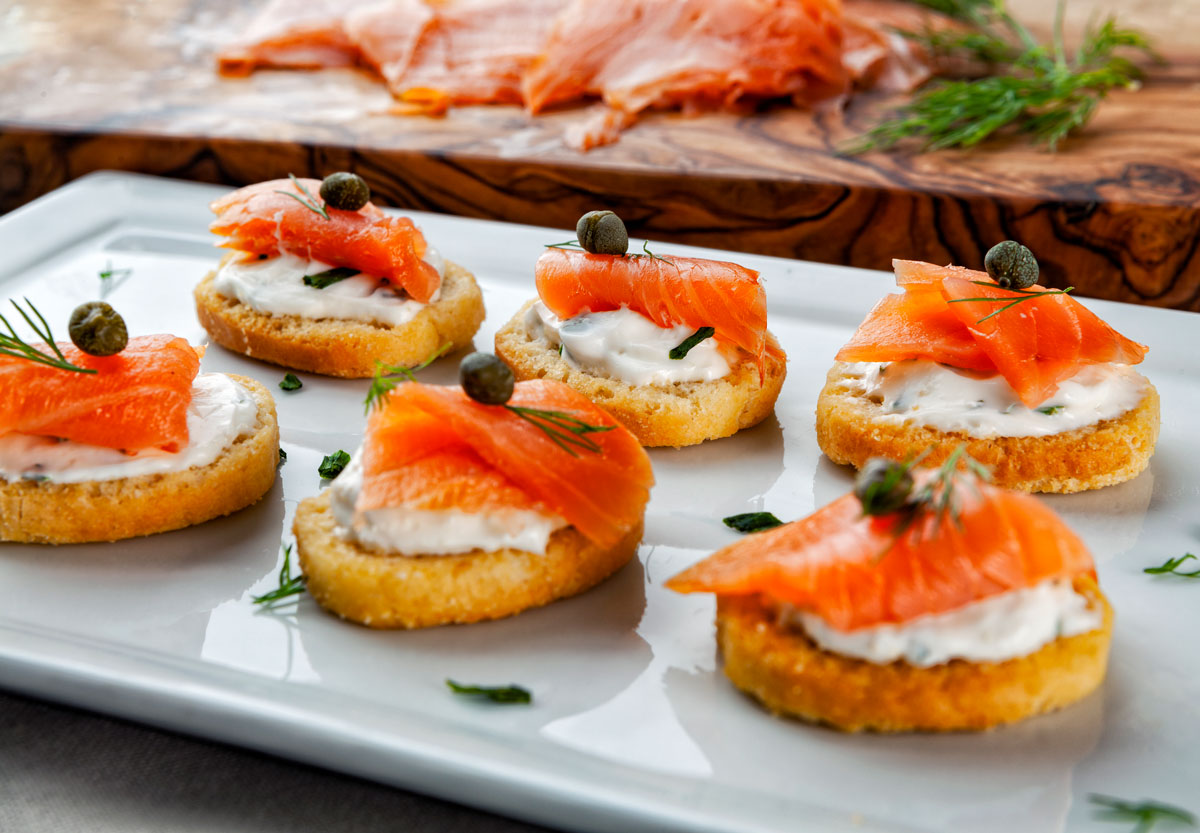 For a lovely bit of posh nosh, and nibbles that are dressed to impress, smoked salmon on toast is quick and easy party food.
Use whatever type of bread you desire (or have in the house), stick a slice or three in the toaster till crisp, then cut into bite-sized chunks and spread with proper butter or cream cheese. Top with smoked salmon and add a squeeze of lemon for even more flavour.
For a more adventurous and tangy take, consider spreading mustard either on top of the salmon or toast, or adding a tiny bit of scrambled egg as a crowning glory.
Flatbread finger food ideas
Flatbreads are fast to prepare and serve – simply tear one, two or more, and they're ready to consume.
Buy fresh from your local baker or supermarket, butter them up with a layer straight from the tub – or quickly mixed with herbs and garlic – then go to town with the dips or toppings.
Spicy hot sauce, hearty hummus or a creamy herb butter all make for great things to dunk the bread into. Toppings can vary from fresh butter and herbs, to melted gorgonzola and ham under the grill for a unique pizza-style spin.
If you want to create more of an Indian theme, try using naan bread or chapatis instead.
Skewer some nibbles
What is it about food on sticks that makes it taste so much better?
From classic cheese and pineapple, or cocktail sausages, to more grown-up meat kebabs, they are simple to serve and so satisfying to eat.
The joy is that you can stick pretty much anything soft enough on a skewer, following tried and tested ideas or creating your own concoctions. Think small chunks of pepper, spread between cubes of feta cheese, or melt-in-the-mouth meats including pork belly, beef and lamb for the carnivores. Drizzle with rich butter and watch it seep in.
Encourage guests to have some fun (and save yourself the hassle of extra cooking) if you're socialising in the garden, by having skewers they can heat up themselves over a fire pit or BBQ. Just make sure they do this safely – and check everything is cooked through!
Top tip: Sweet skewers are sure to be a winner. Grapes, strawberries and chunks of melon work well. Perfect with some squirty cream added on top. Alternatively, go for pure indulgence by skewering marshmallows, fudge and gummy bears (or anything else sweet and soft enough) instead.
Children's classics as finger food
Most traditional kids party food ideas are a hit with both children and adults alike. After all, there are some things that never get old.
Sausage rolls, pork pies, mini quiches, cheese straws and bowls of crisps are enjoyable whether it's a birthday party for a six or sixty-year-old.
Turn them into a more grown-up offering by serving with an assortment of dips – such as tzatziki, baba ganoush, melted spicy butter, salsa or sriracha.
One thing sure to be a hit with heat-lovers is a bit of mustard spread along the top of the sausage roll pastry before cooking – and you can't beat pork pie with a bit of piccalilli.
Nacho nibbles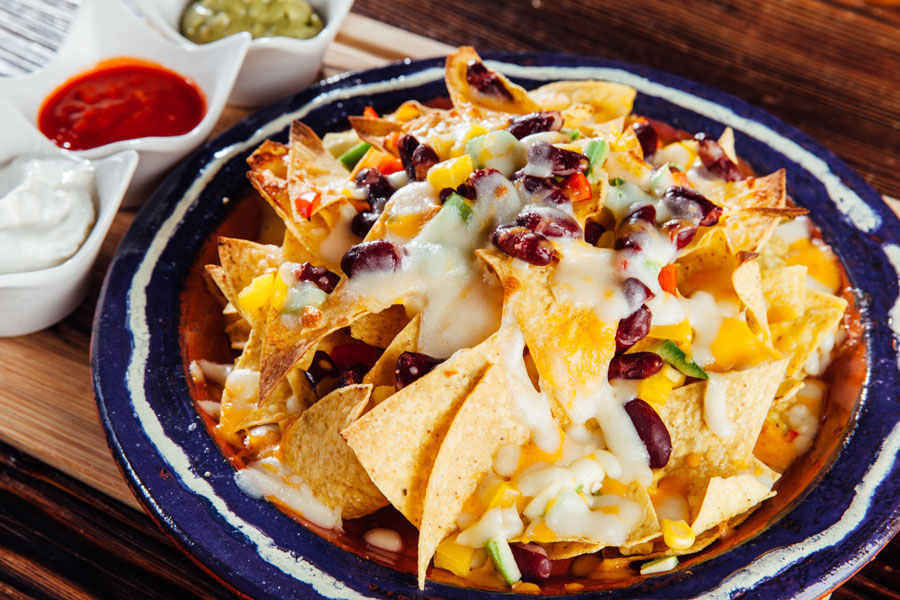 Nachos are a fantastic party food. As messy as they can be, you can't beat the fiesta of taste they bring.
One common complaint about the snack is that once the top layer's gone, you usually end up with loads of dry, plain tortilla crisps underneath. Avoid this by layering as you go, like a nacho lasagne.
One layer of tortilla crisps, one of Mexican cheese, salsa, guacamole, salsa and jalapenos, repeated two or three times.
If you've got guests with different preferences, why not make three batches? A jalapeno-free mild version, a standard tray, and one with an extra hot kick for a real talking-point.
Succulent sandwiches
You really can't go wrong with a platter of sarnies. Whoever your guests are, get the three prime components right – and you're onto a winner.
Bread – think fresh, soft buns, crusty rolls or farmhouse loaf slices.
Butter – velvety and creamy, butter is essential for added texture and taste, bridging the bread and filling. Use spreadable for even swifter sarnies.
Filling – speaking of which, you can really go to town here. Don't just settle for plain ham or cheese. Parties are all about indulgence. This makes them the ideal time to rustle up some chip butties, Philly cheese steak sandwiches or meatball subs. Go all out for a taste sensation.
Indian finger food
Spice up your celebrations with some incredible Indian offerings. Buttered naan breads are to die for. Dipping bhajis and kebabs into creamy mint sauce, fruity mango chutney or tangy lime pickle is out of this world.
Buy selection and individual packs to bake in the oven at home for some incredibly easy party food. Onion bhajis, pakoras and samosas are classics, but there are plenty more Indian nibbles to try:
Tukdi – spicy Indian crackers, heavenly with a spot of butter spread on top.
Paratha pocket bites – stuffed Indian flatbread, great with kidney beans or other fillings.
Potato bread rolls – crispy deep or air-fried balls with a spicy potato filling, fantastic alone or dipped in something saucy.
Let them eat cake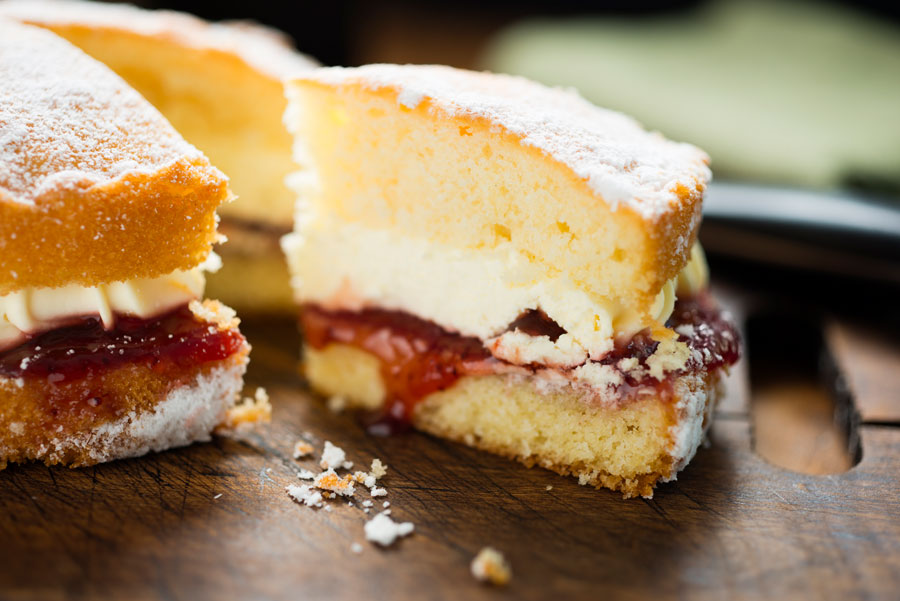 You can't have a proper celebration without cake – so why stray from one of Britain's all-time classics?
Victoria sponge is one of those tried and tested crowd-pleasers that kids and grown-ups alike can't wait to tuck into – even after all those snacks and sandwiches have been devoured.
Spray some Anchor squirty cream on top for a refreshing accompaniment, lather on a drizzle of chocolate sauce for a decadent twist, or add a spoonful of vanilla ice cream to each dish.
Top tip: Turn dessert into a fun activity for kids by inviting them to decorate the cakes with extra sweets and toppings before tucking in. This takes your pudding to a whole new level while keeping little ones occupied into the bargain – priceless.
More ultimate food
Whatever special occasion you're celebrating, it's not just nibbles and party food you can improve.
Our irresistible food guides cover every meal of the day, from ultimate sandwiches to barnstorming breakfasts. Check them out now.